Sticks and Stones
Ray Charles
23 hours ago
AKA Reggie (feat. Donald Harrison & George Cables)
The Cookers
23 hours ago
In Memory of Elizabeth Reed
John Pizzarelli
23 hours ago
Creole Love Call
Junior Mance
23 hours ago
Carmen, Act I: Habanera "L'amour est un oiseau rebelle"
Vinny Raniolo, Mark Egan & Frank Vignola
23 hours ago
Sack o' Woe
Jamie Cullum
23 hours ago
Help Me
Jodi Proznick Quartet
23 hours ago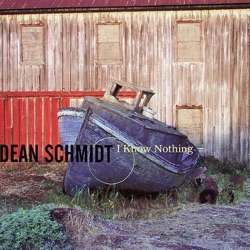 I Know Nothing
Dean Schmidt
23 hours ago
Soulville
Horace Silver
23 hours ago
Bye and Bye
Kenny Burrell
23 hours ago
Afficher plus
Jazz24
Jazz 24 is an online radio channel part of KNKX 88.5 FM that live streams 24/7 the best Jazz music of all time. The channel has studios in Seattle and Tacoma, Washington, and streams a combination of playlists and live studio sessions.
Jazz 24 offers mostly a selection of Jazz music from renowned artists such as Miles Davis, Billie Holiday, Wynton Marsalis, and Diana Krall, mixing it occasionally with innovative approaches to this music genre like Latin or Funk Jazz, among other surprising blends.
Fréquences Jazz24
Seattle: Online
Tacoma: Online
Tokyo: Online
Top Chansons
7 derniers jours:
1. Joshua Redman Quartet - Headin' Home
2. Chet Baker - Minor Yours
3. Hampton Hawes - I Love You (feat. Harold Land, Scott LaFaro & Frank Butler)
4. Dean Schmidt - I Know Nothing
5. Medeski Scofield Martin & Wood - Sham Time
6. Thomas Fonnesbæk, Aaron Parks & Karsten Bagge - I'm on Fire
7. Wes Montgomery - Twisted Blues (feat. Hank Jones, Ray Barretto, Ron Carter & Lex Humphries)
8. Gary Burton - Walkin' In Music
9. Ybalferran - Black Falcon's Nest
10. Jason Moran - Arizona Landscape
30 derniers jours:
1. Joshua Redman Quartet - Headin' Home
2. Dean Schmidt - I Know Nothing
3. Hampton Hawes - I Love You (feat. Harold Land, Scott LaFaro & Frank Butler)
4. Chet Baker - Minor Yours
5. Medeski Scofield Martin & Wood - Sham Time
6. Thomas Fonnesbæk, Aaron Parks & Karsten Bagge - I'm on Fire
7. Wes Montgomery - Twisted Blues (feat. Hank Jones, Ray Barretto, Ron Carter & Lex Humphries)
8. Don Byron - Mango Meat
9. Gary Burton - Walkin' In Music
10. Ybalferran - Black Falcon's Nest
Contacts
Addresse:&nbsp
2601 4th Ave Suite 150 Seattle, WA 98121 USA
Téléphone:&nbsp
+1 877-677-565
Email:&nbsp
info@jazz24.org
Réseaux sociaux
Partager
Commentaires