Rock 'N' Roll Is King
Electric Light Orchestra
23 hours ago
Magic
Electric Light Orchestra & Olivia Newton-John
23 hours ago
Surfin' U.S.A. (Mono)
The Beach Boys
23 hours ago
What's on Your Mind (Pure Energy)
Information Society
23 hours ago
Biggest Part of Me
Ambrosia
23 hours ago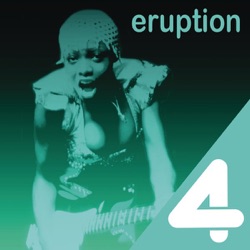 One Way Ticket
Eruption
23 hours ago
Smalltown Boy
Bronski Beat
23 hours ago
Last Train to London
Electric Light Orchestra
23 hours ago
The War Song (Ultimate Dance Mix)
Culture Club
23 hours ago
Addicted To Love (Live at Camden Palace, London)
Tina Turner
23 hours ago
Afficher plus
80s 90s Hits Radio
80s 90s Hits Radio is an online radio station specialized in the greatest Pop music hits from these decades. It live streams 24/7 worldwide and its music repertoire includes the hits from various countries and languages.
Catégories:&nbsp
90s, 80s, 70s
Top Chansons
7 derniers jours:
1. Men At Work - Down Under
2. Def Leppard - Pour Some Sugar On Me
3. Peter Murphy - Cuts You Up
4. Nena - 99 Red Balloons (Club Mix)
5. Bruce Springsteen - Born In the U.S.A.
6. Breathe - How Can I Fall?
7. Men Without Hats - Pop Goes The World
8. Lex DeAzevedo - Too Late for Goodbyes
9. Hot Chocolate - You Sexy Thing (7'' Version)
10. Everything But the Girl - Missing (Todd Terry Club Mix)
30 derniers jours:
1. Def Leppard - Pour Some Sugar On Me
2. Peter Murphy - Cuts You Up
3. Bonnie Tyler - Holding Out for a Hero
4. Men At Work - Down Under
5. Glenn Frey - The One You Love
6. Diana King - Shy Guy
7. Everything But the Girl - Missing (Todd Terry Club Mix)
8. Diesel - Sausolito Summernight
9. Nena - 99 Red Balloons (Club Mix)
10. Opus - Live Is Life
Contacts
Partager
Commentaires